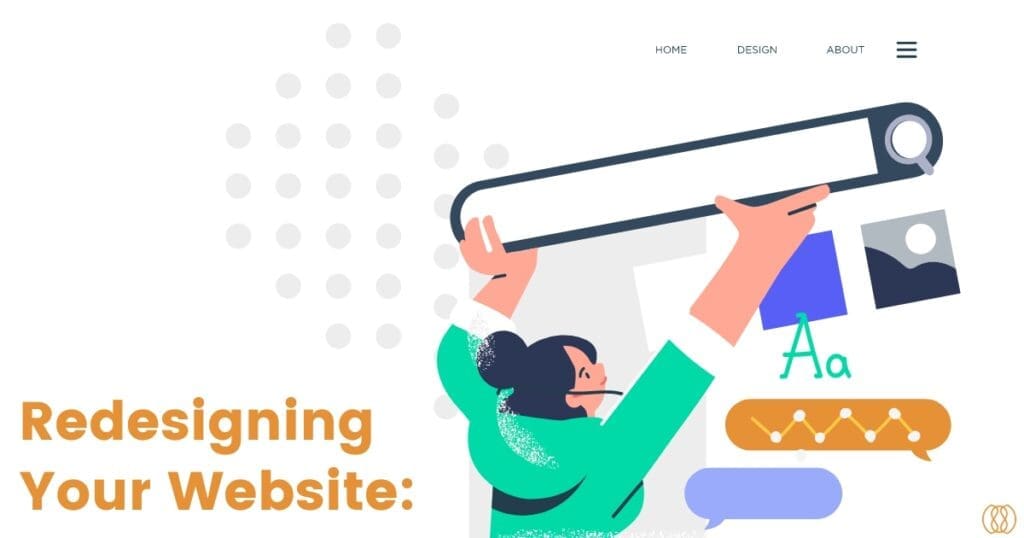 In today's digital era, a well-designed, user-friendly website is crucial for any business seeking online success. However, as time goes by, your website may begin to feel outdated, and its performance may suffer as a result. That's when you know it's time to redesign your website. In this blog post, we'll discuss the factors you should consider when redesigning your website to ensure a successful outcome.
Timing
The first factor to consider when redesigning your website is timing. Redesigning a website can be a crucial investment of both time and money, so you need to be sure that now is the right time for a website redesign. Look closely at your current website and ask yourself:
Does it feel fresh?
Are your sales stagnant?
Is it current?
You should consider redesigning your website if you answered "no" to any of these questions.
Website Refresh vs. Redesign
The next factor to consider is whether you need a website refresh or a complete redesign. A website refresh refers to making minor changes and updates to the content that's already there. A website redesign, on the other hand, entails a comprehensive overhaul of the site's structure, design, and content.
If you're generally happy with your website, but if it needs a new coat of paint, a website refresh is the best solution. However, if your website is not bringing in sales or your conversion rate is low, then a redesign is the way to go.
Perform a website audit
Before you start redesigning your website, it's crucial to perform a website audit. This can help you determine whether you need to redesign the entire website or just update a few key pages. Look out for the following:
The number of pages you have and whether they're still relevant to your offers
Outdated website copy
Broken links that need to be redirected to new or current pages
Your website traffic and visitors, so you can compare the results of your redesign
Identify your website's goals
Your website should be an integral part of your overall business strategy. Therefore, it's important to identify your website's goals before you start redesigning it. What do you want your visitors to do once they land on your website? This might include:
Signing up for your email list
Checking out your online shop
Booking a consultation call
Based on your website goals, you can determine the customer journey and decide what the call-to-action (CTA) should be on each page of your site. Make it as easy as possible for your website visitors to take that next action.
Decide on your visual style
Your website's visual style should match the rest of your brand and appeal to your target audience. Therefore, it's important to choose the right visual style for your website. Visit a few competitor websites and note the styles and features that inspire you. However, your website should still uniquely represent your business.
Gather all your content
Once you've identified your website goals and visual style, it's time to gather all the content you'll need for the redesign. This can include new copy for all the pages on your website, new photos, and a list of tools, plugins, and other integrations that need to be added to your website.
DIY vs. Hiring a Designer
Finally, you need to decide whether you want to redesign your website yourself or hire a designer. Redesigning a website is an investment, so consider whether you have the time, money, skills, and willingness to learn. If not, then it's best to hire a professional web designer to do the heavy lifting for you.
It's not easy to redesign a website. but it's an essential step toward keeping your business competitive in today's digital age. By considering factors such as timing, the need for a refresh or redesign, performing a website audit, identifying your website goals, deciding on your visual style, and gathering all your content, you can ensure that your website redesign is a success.
Looking to enhance the visual appeal and functionality of your website? Sapere Marketing's Website Design or Redesign service can help you achieve your goals! Book an appointment now!